Local Area Information
Nearest Shops/Baker, etc - 2 minute walk
Bars/restaurants/shops/expos - 2 minute walk
Larger supermarkets - 8 minute drive to Aizenay
Coast/seaside - 25 minute drive
Bee Cottage is a two minute (level) walk to the centre of the popular and interesting  'Village d'Arts,' Beaulieu-sous-la-Roche:-
Bars, Restaurants, small Supermarket, Doctors' surgery (English speaking Doctors), Chemist,  two bakeries, Tabac, Pizza takeaway, Bank, hairdresser, etc: everything you need on your doorstep.
Numerous extremely talented artisans live and exhibit in Beaulieu, which has often been nicknamed 'Beaulieu des Arts' because of them!
Click here for a plan of the village, pinpointing their workshops/studios, and more details (in French).
The Vendée's largest & most popular Christmas Market takes place in Beaulieu-sous-la-Roche and falls on the first weekend in December (Friday evening - Sunday afternoon) and is visited by thousands every year. Hundreds of stalls, offering tastings, exquisite gift ideas, and cheerful home decorations, etc. Music, Father Christmas, mulled wine, hot chestnuts and a superb atmosphere.
All the shop windows have wonderful, animated displays, which remain for several months, and are visited by people from many kms away.
(2019 short video here.)
Also open December & January is the Féerie des Santons - animated exhibitions of village life, depicting Natvity crèches and family life in Christmases gone by. (Also open July/August) with sound and effects. More information here.
There are several set walking routes, from 5kms to 25kms. Cyclists can also enjoy set circuits, or explore at will!
Beaulieu-sous-la-Roche has all the basics you need, but in the small town of Aizenay, about 8 minutes drive, you will find large supermarkets, and an array of shops, bars, restaurants, fast food, as well as the beautiful historic Church, parks and forest walks.
Beaulieu is set amidst farmland and countryside, yet just 20 minutes from  La Roche sur Yon.  Link to English website here.
Just outside the old town, on the route to Nantes, is the huge and modern Shopping Centre, 'Les Flaneries': ideal for a (rare!) rainy day.
Twenty minutes drive from the cottage to the ancient town of Apremont, with its impressive 16th century Chateau, huge lake & sandy beach with swimming, water activities, picnic areas and restaurant.
Built on granite, this little town is very photogenic and has bars, restaurants, and even a lovely, English-run hand-made Gifts & Jewellery shop run by Anne & Beth.
Beaches
The closest golden sandy beaches on the Atlantic coast are around 25 minutes drive, so you are close, but not too close to the crowds, especially in high season!
Our favourite is probably La Grande Plage & its surrounds, at St Gilles Croix de Vie. Plenty to see and do, and the evening markets and outdoor dining in a fabulous atmosphere will make your holiday.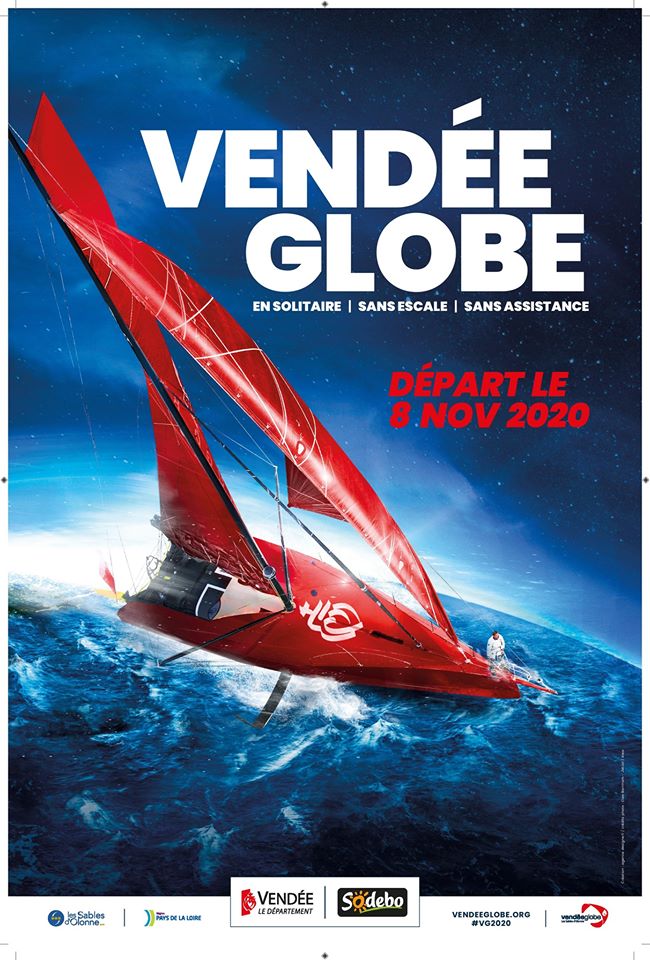 Les Sables d'Olonne is a larger resort, 30 minutes away, best known, perhaps, for being the start & finish point of the Vendée Globe, the famous round the world Yacht Race which is held every four years.
NOVEMBER 2020 will mark the 9th race, which is attracting more entrants than ever before.
This lively town has everything: markets, souvenir shops, boutiques, and numerous restaurants with terraces from which to eat, drink and 'people-watch'. 
Live music and various street entertainers during the Summer months give the town a carnival atmosphere.
Fresh seafood is obviously in abundance!
Brem sur Mer and Bretignolles sur Mer are smaller, quieter resorts, but equally beautiful.
The Isle of Noirmoutier is just over an hour away & well worth a visit. It is accessible by car, BUT only just before and after low tide! Check your tide table carefully! While there, you might enjoy a visit to 'Océanile,' the very popular Waterpark, (open July/August). Take a picnic, or take advantage of on-site restauration.
La Tranche sur Mer - is a pretty and busy seaside market town, approximately 50 minutes south of Beaulieu. Glorious golden sand dunes and beaches; several are reached via walks through the pine forest.
Just an hour away is the world-renowned 'Puy de Fou' theme park; there is too much to say about it, so follow the link to find out more: a wonderful and unforgettable day or evening out, and the 'Cinéscenie' night performance is a once-in-a-lifetime experience, although it has to be booked well in advance.